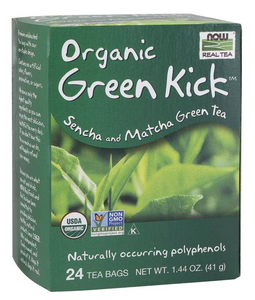 PRODUCT DESCRIPTION
Naturally Occurring Polyphenols
Premium unbleached tea bags with our no-staples design
Contains no artificial colors, flavors, preservatives, or sugars.
What happens when you combine three Green Tea polyphenol rockstars? Brew a cup of this terrific trio and you'll understand why we're such big fans. Sencha gives this blend its unmistakable green shade, while Matcha makes it oh so easy to enjoy. The perfect blend of feel good and good for you!